We have been having a "spring clean" here at Salt Space and as a result, we have some used furniture for sale.  You can contact us at work@saltspace.com.au or phone us on 3040 4441 if you are interested in any of the items below.
1 x blue desk – Free (pick up only)
 

Blue laminate desktop with metal legs

 

 

Fair condition (minor scratches/chipping on laminate around edges)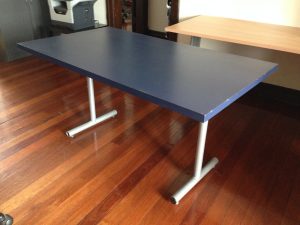 1 x large corner desk (Free – pick up only)
1 piece corner workstation – similar to the picture below but with straight edges not curved
Good condition – Some chipping and there is a hand cut hole at back of the desk
Disassembled ready for easy transport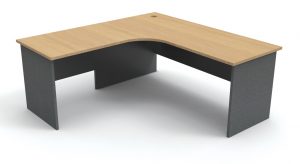 Four drawer filing cabinet – Free (pick up only)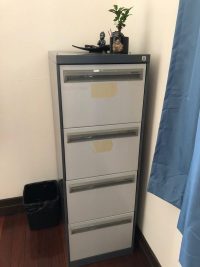 Well used three drawer filing cabinet. Unable to be locked (no key) but in good structural condition.
Grey corner workstation – Free (pick up only)