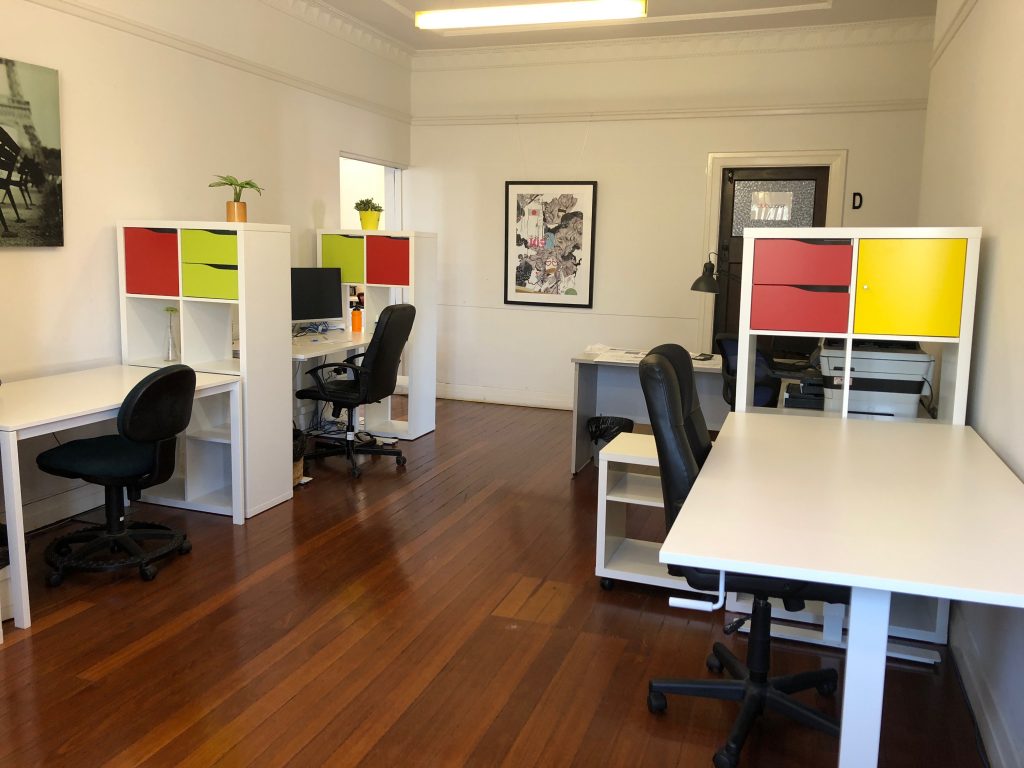 $400/month (regular desk) $425/month (larger desk). Prices are for 1 person only.
Inclusions:
An adjustable desk & chair in a shared open-plan coworking studio
High-speed internet
Monthly payment with no further outgoings
No lease required
24/7 access (payment of refundable key bond required)
1 hour/week (min half hour booking) free meeting room use and a 50% discount on additional bookings (subject to availability)
Access to shared areas of the building such as equipped kitchen, bathrooms and social alfresco area.
Our dedicated desks are perfect for setting up a semi-permanent office. Your exclusive desk can store your computer & office equipment.