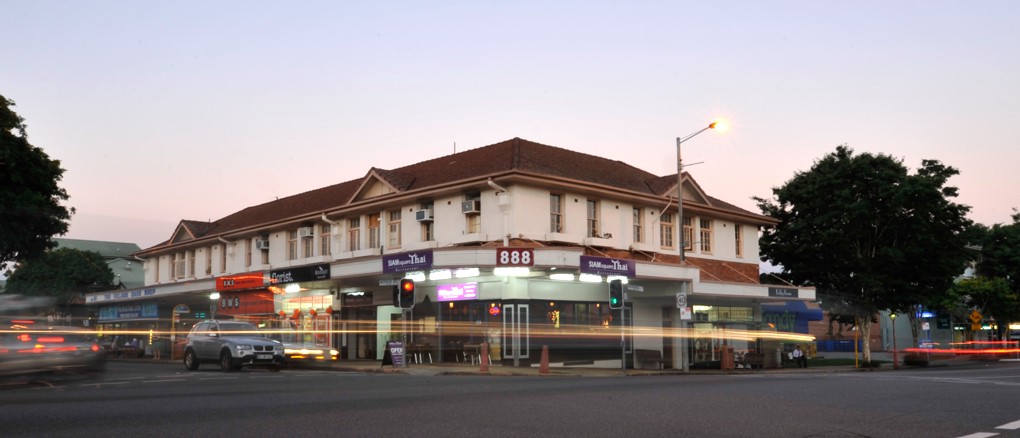 We are a family owned and managed coworking space.  Our coworking space is a beautiful heritage building located in the heart of New Farm, Brisbane.  Salt Space is home to a friendly community of new and established businesses, freelancers, creatives, travellers, students and remote workers, co-working together.
Our Coworking Space
Salt Space has been preserved beautifully inside & out. Take a quick tour and you will instantly see for yourself why we love to co-work here.  The building has:
Polished hardwood floors & high ceilings throughout
Open plan co-working space
Private studios
Air-conditioned throughout or windows can be opened for fresh air
Social alfresco area
Spacious hallways & foyer area
Equipped kitchen (Sink, fridges, microwaves etc)
Private meeting room
As well as a beautiful space on the inside, our coworking space is conveniently located in the heart of New Farm.
The New Farm Precinct
Downstairs from our coworking space is the bustling village centre of New Farm, including next-door access to:
Cafes, bars & restaurants
Fast food & bakeries
Coles New Farm
Fashion, books & gift shops
Banks, Post Office & professional services
Everything you need to work & play is right next door to our co-working space!
Free Parking & Conveniently Located Public Transport
Salt Space is less than 5 minutes from Fortitude Valley, and it's super easy to get in and out.
Bus Stop (199 & 196) – takes you straight to Fortitude Valley, the CBD and West End
Cab rank (Merthyr Village)
City Cat (New Farm Park & Sydney St)
There is also plenty of free street parking.
Private parking for bicycles is available downstairs at the rear of the building.
Creative Coworkers
Salt Space is a vibrant community of coworking freelancers,  creatives, companies and remote workers. You'll be coworking with designers, web developers, animators, photographers, artists, architects, interior designers and entrepreneurs. Our coworking space is open enough for the networking you need and quiet enough to get some serious work done!
We want to provide you with a place where you can feel at home while you work and create but without the distractions of home or a busy office.